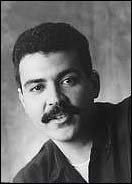 From Jazz Pianist Hilton Ruiz Dies at 54:
Pianist Hilton Ruiz, who had been in a coma since he was injured in a fall last month, died yesterday, his agent told the Associated Press. He was 54.
I studied with Hilton in the summer of 1986. Damn could he play.